Our Scaffolding in Action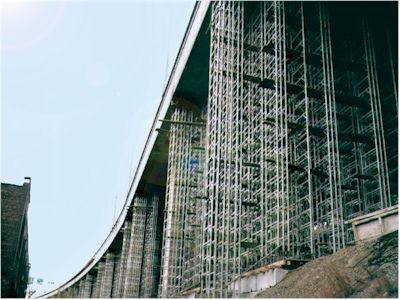 Highway 720 (East & West) in Montreal
Installation of 9,000 shoring frames to support the raised structure of Highway 720 during its demolition and reconstruction. Loads supported were more than 320 KN/m, which was the entire weight of the structure itself, traffic and vibrations caused by heavy vehicles.
---
We scaffold the future with our
aluminium products of superior quality.