Company History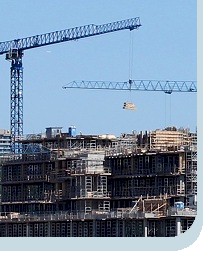 Universelle Rental, expert in scaffolding and formwork solutions, is distinguished through its range of high-quality products and professional, quick and courteous service, offered to all its clients.
It was in 1988 that Carolle Morin founded the company, perceiving a high demand for equipment in the field of concrete structures. Over the years, the company's optimized management and the creation of a high-quality aluminum product manufacturing segment enabled the company to earn and build its solid reputation on the market.
Offering Diamond-grade equipment, the company is now a leader and trailblazer in the industry, constantly evolving and innovating throughout Canada, to the great satisfaction of its clientele.
---
We scaffold the future with our
aluminium products of superior quality.