Our Scaffolding in Action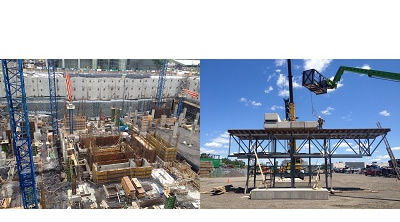 CHUM: Centre hospitalier de l'Université de Montréal
(University of Montreal Hospital Centre)
Several hundred thousands of frames and accessories and nearly 2 000 000 sq.ft of structural slabs to scaffold. The Universelle Rental research and development team designed a flying formwork system which can reach heights of more than 4 meters. This system allows to save a lot of time and labour in total safety.
---
We scaffold the future with our
aluminium products of superior quality.